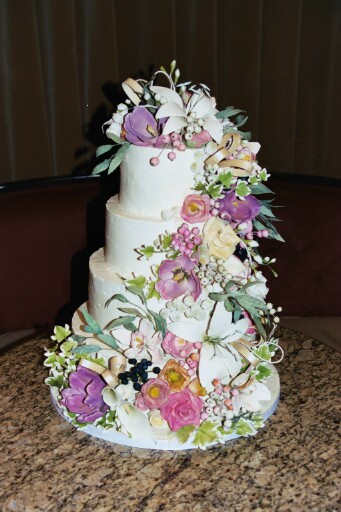 Choosing a wedding cake can be one of the best parts of the wedding planning process – who doesn't love eating cake. Although one of the major mistakes couples often make when choosing a wedding cake is that they get so swept up in how stunning the cake looks that they don't always seem to care about what it tastes like.
Believe me, your guests will care very much! They don't want to be eating bad tasting cake at the end of the night and from that day on your wedding will be referred to as the one with the bog tasting wedding cake! Even releasing hundreds of wedding lanterns won't be able to get you out of that one.
Sure you want the cake to look good, spectacular even, as it will be a permanent fixture in a lot of photos especially when you both go to cut the cake, be prepared for the paparazzi shots to fire off. But after you've cut it, people will be wanting it to taste as good as it looks so make sure it is!
You can taste the cake before you buy it, so make sure you have a tasting session and make sure you take a friend along as well for another opinion. You also need to remember that there will be a lot of people with a lot of different tastes so while you shouldn't have to forgo your favourite cake to keep someone else happy, you should still bear in mind that just beacuse you like orange and chocolate mud cake doesn't mean everyone else is going to.
Wedding Wish Lanterns have been releasing Wedding Lanterns off at weddings since 2008, they have plenty of experience and knowledge of the wedding industry. If  you would like Wedding Lanterns released at your wedding please contact us on 1800 234 0781 or send us an email on contact@wishlantern.com